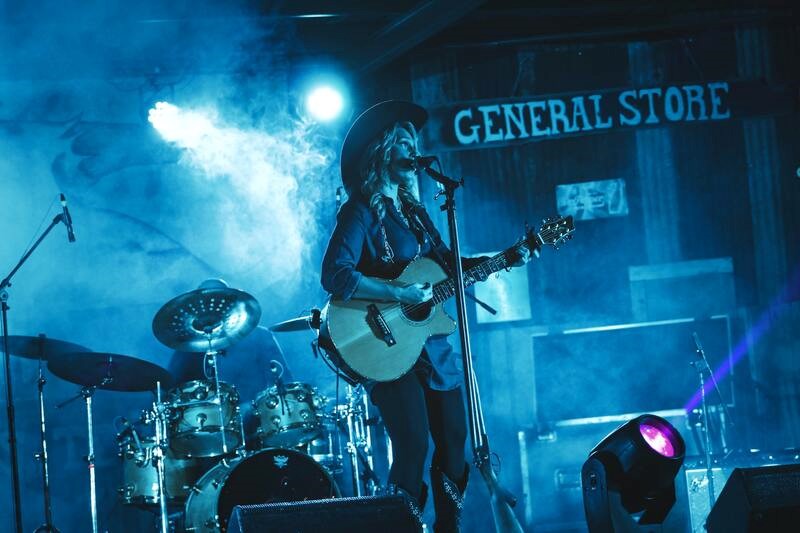 Source: Unsplash
Cards and country music are intrinsically linked. The rise of poker and blackjack as popular pastimes are entwined with the history of the west, as saloons and bars became entertainment hubs and a hotbed of card activity. Thus, it makes sense that so many songs play on the themes inherent in gambling and cards. Below, we give our essential country songs about card players that you must hear.
The Gambler – Kenny Rogers
The Gambler is arguably one of the most famous country songs of all time, popular across the world. Written by Don Schlitz, its fame may be down to the fact that like all classic songs, it tells a story. This is about a man who meets a gambler on a train and exchanges life advice with him for a drink of whisky. His sage words are all related to poker, telling him he should know when to hold with the good and know when to fold.
The writer himself stated he had no idea where the inspiration came from and believed it was sent as a gift by his recently deceased father. Remarkably, at the time, Schlitz could not get it picked up by studios for around two years. It was only when singer Bobby Bare put it on an album it was first recorded. When this was also a failure, the writer then recorded it himself.
However, it would be the Rogers version that made the track popular around the globe. Crossing over into the pop mainstream, it was a hit everywhere from Australia to Spain. As new online casinos have flourished, the track has found a fresh audience. Casual players attracted to the bonuses and choice of games on offer, have begun to learn the intricacies of these games online. Thus, these new players are now realizing just how truthful the poignant words of the songs are with renewed context.
A Good Run of Bad Luck – Clint Black
Clint Black is a US country singer, songwriter, and producer. He has had an extremely successful career, and this track appeared on his fourth studio album 'No Time to Kill.' A fast pace tune, it uses metaphors from gambling to describe the narrator's less-than-successful relationship history.
For many people, it will be most memorable as the title track to the 1994 movie Maverick. Featuring Mel Gibson, the film was about a wild west card player who got himself into a spot of bother. Clint himself even had cameo parts in the movie. It raced to the top of the country charts in the US and Canada but had little success outside of North America.
Two of a Kind, Working on a Full House – Garth Brooks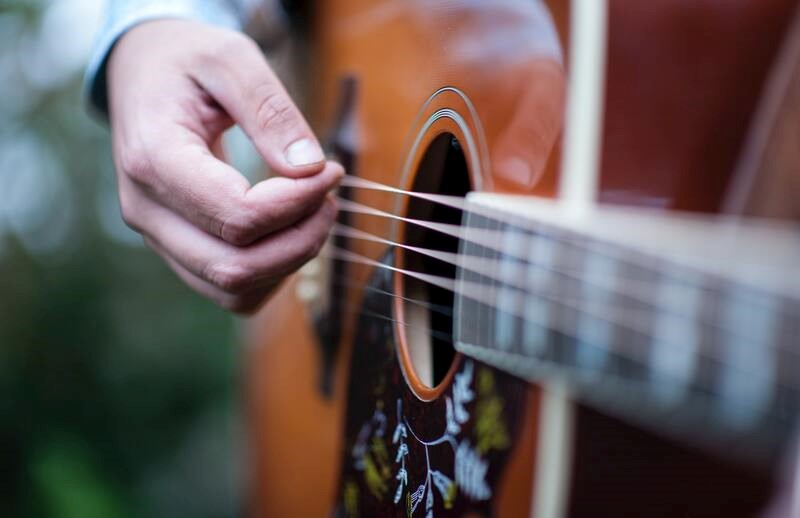 Source: Unsplash
Garth Brooks is another country legend with an illustrious career. This song was from his 1990 album No Fences. It was the third single released and gave him his fifth number-one hit.
Written in collaboration between the Allman Brothers Warren Haynes and musician Dennis Robbins, Robbins included it on his 1987 album and scored a minor hit with it. However, Garth Brook's outing cemented it as a country favorite, as the legend was riding a wave of popularity at the time. The song uses poker hands as a metaphor for how well a couple is getting along, and how they plan to start a family in the future.
Queen of Hearts – Juice Newton
Queen of Hearts works on multiple levels. In some ways, it is a classic country song using cards as a metaphor for life. Yet it also touches on Lewis Carrol's Alice in Wonderland, in which the Queen of Hearts played the figure of a cruel dictator. All of this gives it multiple layers, especially as a country track aimed squarely at the pop market.
The track was written by Hank Devito, the guitarist in Emmylou Harris's band. It was first recorded and released on a 1979 album by Dave Edmunds titled Repeat When Necessary. Oddly, for a country song, it charted in the UK and Ireland but failed to have an impact elsewhere.
The song rose to fame when recorded by Juice Newton who performed it live for a year before it was recorded for her debut album 'Juice'. Eventually, it became the second single from the recordings and gave her a global hit. Since then, it has had numerous popular culture outings, appearing in movies, television shows, and the much-lauded videogame soundtrack for Grand Theft Auto Vice City.
Ace in the Hole – George Strait
Few artists can claim to have kickstarted a whole movement. One of the people who can is George Strait, who was responsible for the neotraditional country movement in the eighties. This style took the country back to its vocal roots, indulging in the western fashions of the forties and fifties. As it grew popular, Strait built up a huge back catalog of fantastic tracks, one of which was Ace in the Hole.
Written by Dennis Adkins, the song featured on Strait's album Beyond the Blue Neon. Released as the third single, it scored him a number-one hit and his 18th chart-topper. The song's lyrics focus on the need to always have a few tricks up your sleeve as you navigate life. In true Strait style, it tells the listener that things are not always rosy and that sometimes you have to fight for what you want. Though unrelated, his backing band is also known as the Ace in the Hole Band.
The Deck of Cards – Tex Ritter
The piece 'Deck of Cards' is quite the anomaly when it comes to card-related music. It is a spoken word piece, with Tex Ritter narrating a tragic tale over the top of a harmonic vocal bed. The story involves a young American soldier who is court marshaled for playing cards in church. He then gives his story about how the cards have acted as his bible on a long march, and related them to how it reminds him of god.
Although Ritter recorded and released the song in the forties, the tale dates back much further than this. Based on a folk story, it can be traced back to a book by Mary Bacon, a British farmer's wife, written in 1762. This was the second version to be released in a year, with one by T. Texas Tyler reaching number two in early 1948. It has been translated into a plethora of different languages, including everything from Finnish to Czech, and adapted for a range of cultures.
Of course, there are plenty of other country classics that use cards and poker as a metaphor but these are our essential tracks. If you have any more, then feel free to let us know!