ATTENTION:
PLEASE BE ADVISED that we will no longer be mailing prizes. Prizes that were once mailed will now need to be picked up at the radio station at 2158 Avenue C., Suite 100, Bethlehem, Pa.  Winners MUST text 610.231.4049 or email [email protected] to coordinate pick up. Pickup hours will vary but are typically Wednesdays and Fridays from 3pm to 5:30pm.
Examples of prizes for pick up include Lottery tickets, Sweet Deal gift certificates, Weis gift cards, Wind Creek Event Concert Tickets, etc. 
Sam & Kira in the Morning:
5:40 AM | EARLY BIRD SPECIAL: Win a 10 pack of PA Lottery scratch off tickets. Play Cash Money, the new Scratch-Off game from the Pennsylvania Lottery with 10 top prizes of $20,000. Pick up the game and play today. Benefits Older Pennsylvanians. Every Day. Must be 18 years or older to play. Please play responsibly. The Pennsylvania Lottery again generated more than $1 billion last year for programs that benefit older Pennsylvanians.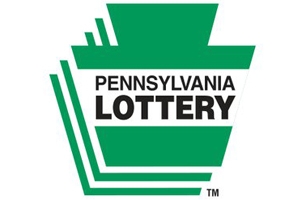 6:40 AM | LITTERBOX TRIVIA:  Brought to you by Commonwealth Charter Academy, a K-12 online cyber charter school available to families at no cost. Enroll today at CCAeducate.me and learn how school should work. Win a pair of tickets to Fall Wine Festival at the Lehigh Valley Zoo on Saturday, September 30 from 10am – 3pm.  Sample wine, cider and more from premier wineries and distilleries around the Lehigh Valley. Try gourmet treats from artisan vendors and enjoy live music as you make your way around the zoo. Stop by interactive exhibits to learn about some of the animals that call the Lehigh Valley Zoo home! go to l-v zoo dot org for more details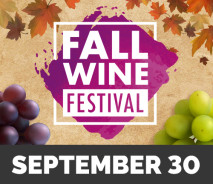 7:40 | FINISH THE LINE: Win a pair of pair of tickets to Jingle Jam at the State Theatre on Thursday, November 16 at 7:30pm.  Featuring Dillion Carmichael, Tigerlily Gold, Drew Baldridge, Dalton Dover and Marynn Taylor. Tickets on sale at www.statetheatre.org.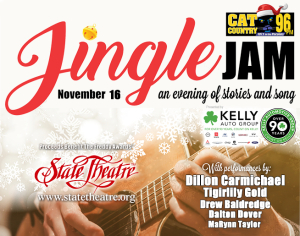 7:10 AM EVERY FRIDAY: CATSWORD | Win $50 gift certificate to Grims Orchards & Family Farms.  Visit www.sweetdeals.com for your chance to get your $50 Grims's gift certificate while supplies last valid for all Grim's events, activities, and merchandise (Fall Festival, apple picking, sunflower experience, and everything Grim's has to offer!) Redeem your print-on-demand certificate for a $50 Grims Gift Card on location at their cash/prepaid ticket window.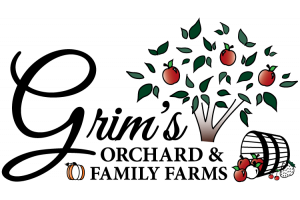 Afternoons with Jerry Padden:
SEPTEMBER 25 – SEPTEMBER 29 | Win a pair of VIP tickets to 31st Annual FallFest Country Music Festival on Sunday, October 8 at Overlook Park in Lancaster Country.  Artists include Dustin Lynch, Joe Nichols, Morgan Evans, MacKenzie Porter, Ben Gallaher and Gillain Smith.  Sponsored by Rutter's, Planet Fitness, Donegal Insurance and Dixie Land Energy. Tickets are on sale now starting at $20 at www.fallfestconcert.com.