The Cat Morning Crew w/ Sam & Hannah starts your weekdays with a jolt and all of your continuous country favorites! From Litterbox trivia to Country Weekly on air and all the local news, weather and traffic to start your day, Malone is excited to share his mornings with you!
Call us and join the conversation or make a request at 610-720-9696 or Text: TALK to 68255 followed by your message!
---
SAM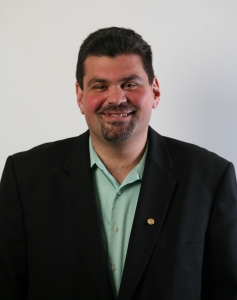 Sam Malone hasn't grown up yet- but he has lived his entire life in the Lehigh Valley. He knew from the start he had always wanted to be in radio.
Sam has been involved with radio since he was 17. He attended Northampton Community College and as expected, he studied Radio/TV.
Sam has worked in radio for 23 years. He has worked in stations from the Lehigh Valley to Stroudsburg to Sussex, NJ. He finally found a home at CAT Country 96! Sam's hobbies include watching retro TV and cutting the grass. He loves Philadelphia sports and once even caught a pass thrown by the Philadelphia Eagle's Ron Jaworski.
---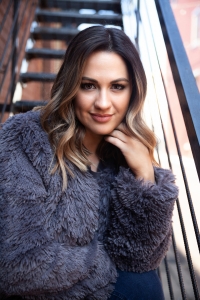 HANNAH
Born and raised in Jersey, I'm the girl you'll have to carry out of the bar- not because I've had too many drinks, but because I went too hard on the dance floor and twisted an ankle.
I'm from a close-knit family and am the youngest of 3- which some Buzzfeed articles claim means you're the coolest of the bunch. (Please don't show this to my sisters). When I'm not on air, you can find me in the kitchen pretending to be Chrissy Teigen, scouring the racks at Marshall's, putting together a DIY project, or out at a show!
One of my favorite parts about being on air is having the ability to connect with listeners on a personal level. I keep it real on air (the good and the ugly) because there's nothing more rewarding than getting a message on social media from somebody who's going through the same situation. I'm a girl for the girls.
---
NATIONAL ANTHEM PERFORMANCES: