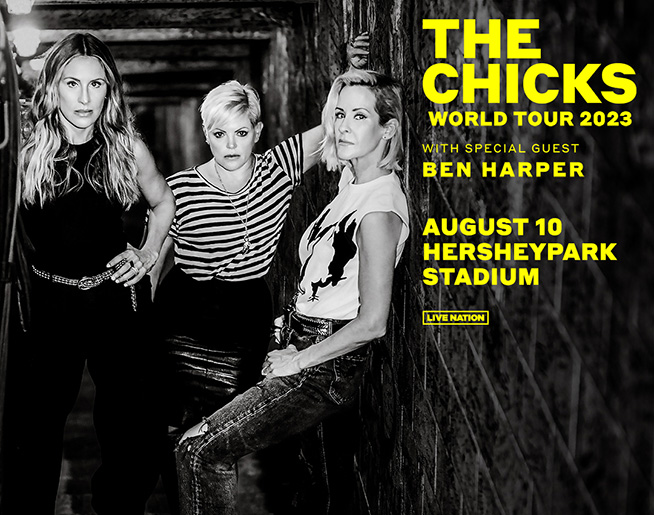 The Chicks at Hersheypark Stadium on Thursday, August 11th!
August 10, 2023
Tickets are ON-SALE NOW!
CLICK HERE FOR TICKETS AND INFO
Fresh off the heels of their massively successful U.S. tour last summer, The Chicks announced their return to the global stage with "The Chicks World Tour 2023." Produced by Live Nation, the 37-date mega tour kicks off on June 20 in Oslo, Norway, and concludes in Toronto, Canada, on September 18. Grammy Award-winning singer-songwriter and multi-instrumentalist Ben Harper will join the tour for nine select dates in the U.S. beginning August 10 at Hersheypark Stadium.
"North America! Thank you to all our fans for making last summer so fun. We look forward to returning to the road and bringing the show to fans in new cities across the U.S. and Canada. See you soon!" said The Chicks.