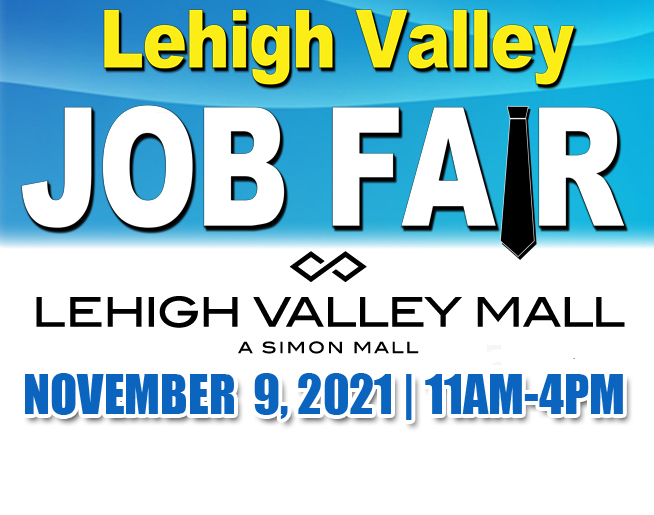 Looking for a new Job?
There has never been a better time to start a new career. Employers are paying historically high wages and salaries. Dress to impress and bring your resume to the Lehigh Valley Mall this Tuesday between 11am and 4pm! The Lehigh Valley's top employers will be there and they'll be ready to hire!
Is your company hiring?
If your company is in need of qualified new employees, join us at our next Cumulus Media Job Fair at the Lehigh Valley Mall on November 9, 2021. Space is limited! In order to reserve your booth and preregister, please email or Joe.Brown@cumulus.com with your name, company name, phone number, and type of industry. You may meet, or possibly interview, your next star employee! Past events have attracted more than 1000 QUALITY candidates!