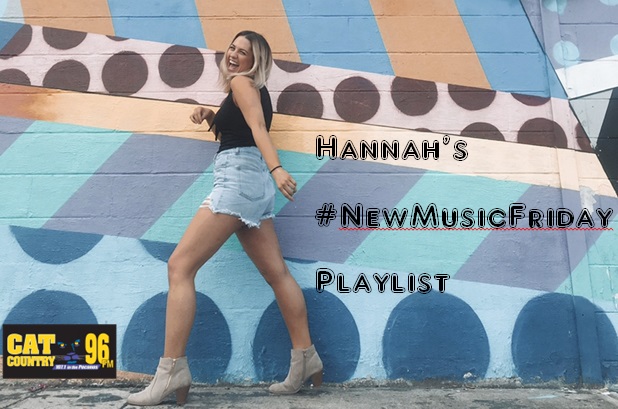 New music is released on Fridays and every Friday, Hannah from the Cat Morning Crew is putting together a playlist of songs she thinks you're gonna LOVE as part of Hannah's #NewMusicFriday Playlist!
It's NEW MUSIC FRIDAY and every Friday I like to pass along some of the best new songs that I think you'll love just as much as I do..
With his new album "Stack of Records" out today, Larry Fleet is back with a bunch of new songs that will be right up your alley. You may know him from his song, "Where I Find God," which is also on the album, bu this song was a stand out to me. It's called "Life Worth Living.
I'm convinced that Laci Kaye Booth is an actual angel on Earth. You may recognize her from season 17 of American Idol where she was a Top 5 finalist. She just released her debut album and it's filled with some anthems for the ladies, like this song called "Shuffle."
Australia knows how to make Country artists! Casey Barnes was a contestant on Australian Idol and has played alongside some big names like Lady A, Bryan Adams and Mariah Carey. He says this song is a sneak peek at his new album which is coming out soon. Take a listen to "Gone Gone Gone."
Larry Fleet - Life Worth Living
Laci Kaye Booth - Shuffle
Casey Barnes - Gone Gone Gone