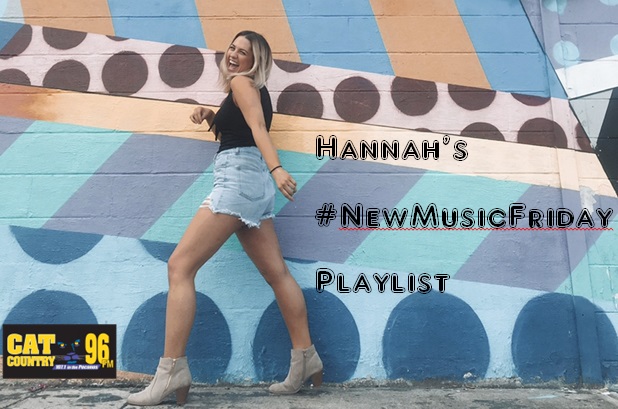 New music is released on Fridays and every Friday, Hannah from the Cat Morning Crew is putting together a playlist of songs she thinks you're gonna LOVE as part of Hannah's #NewMusicFriday Playlist!
It's NEW MUSIC FRIDAY and every Friday I like to pass along some of the best new songs that I think you'll love just as much as I do..
I don't know about you, but I've been waiting for this moment since the second I heard it was happening.. last week, Chris Stapleton was featured on Taylor Swift's new album.. now, he's joining Adele on her new album, 30, which is out today! This is "Easy on Me."
That's not the only duet out today! Two of our favorite country artists, Cole Swindell and Lainey Wilson, also teamed up for a new song that I think you'll have stuck in your head all day. It's called "Never Say Never."
I can't wait to watch this guy perform on the AMAs this Sunday.. especially after hearing this song that Walker Hayes just dropped! It's off of his upcoming "Country Stuff The Album." Take a listen to AA.
Cole Swindell & Lainey Wilson - Never Say Never